In 2019 / 2020 the Budapest New Year concert season offers some nice concerts to enjoy in Hungary. We have also included the days before and after New Year to make your concert options more flexible.
Concerts range from classical concerts through church concerts to Gypsy music and more.
New Year's Eve Gala Concert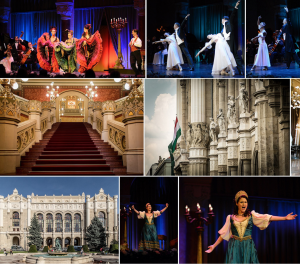 Probably one of the richest and most versatile NYE concerts on Dec 31 will take place in the Danube Palace, literally just a few minutes walk from the best hotels in Budapest Tickets typically sold out by early December.
Dec 31 Gala Concert is cancelled in 2023 
Details: Classical music & operetta in Budapest NYE Gala Danube Palace
Gala Concert begins: 7 pm on 31 December
New Year's Eve Jazz & Wine Dinner Party
Celebrate the New Year's Eve in a sophisticated luxury ambience, the high-end River -panorama hotel, InterContinental hosts a Wine Dinner Party with live performances and Jazz Concert.
Details: New Year's Jazz & Wine Dinner Party
Concert / program begins: 7 pm on 31 December
The Jazz & Wine New Year's Eve Dinner Party includes more than 50 premium wines from various regions of Hungary, like Villany or Tokaj. Tasty Gala dinner, Jazz performance, concert, DJ and dance until 3am awaits the wine-lover guests.
Tickets are selling fast, no not miss your opportunity to take part! Book now!
New Year's Eve Church Concert
To feel the special atmosphere of church concerts, you can book tickets for the Baroque Concert in St Anna's Church in Budapest
Details: Budapest Inner City St Anne's Church Concert (Belvarosi Szent Anna Templom)
Concert begins: 7 pm on 31 December
The December 31 concert will be featuring Mozart, Schubert, Vivaldi, and more. The careful selection of Baroque music will be a marvellous way to say farewell to the old year conversing with your innermost love for Baroque music and the angelic atmosphere of a century old church.
NYE Gypsy Band Salon Music Concert
Live Salon and Hungarian Gypsy Music will be played by some of the award winning musicians of the Rajko Gypsy Band.
Details: Budapest New Year's Eve Party Cruise 
Concert / program begins: 7 pm on 31 December
In addition to the live concert of Gypsy and salon music, you can watch the live show of Hungarian Folk Dancers aboard the ship event called Budapest NYE Gypsy & Folk Party Cruise.
It is a full length New Year's Eve event with the concert, show, buffet dinner and unlimited drinks. One of the most favoured programmes in Budapest for tourists.
NYE Bar Piano Battle Concert
Bar Piano Battle Concert will be scheduled on Dec 31 on the Budapest NYE Dinner Cruise with Piano Show.
Details: Budapest NYE Dinner Cruise with Piano Show
Concert / program begins: 8 pm on 31 December
2 pianists are battling in the NYE concert show, also featuring a singer. The dinner is a la carte, which makes this boat program one of most appealing dinner cruises on New Year's Eve with live music.
Programs may be subject to change.
Cruise and Dinner live Soul Music
The Dinner Cruise with A La Carte Menu in Budapest is a 2.5 hour cruise is from 7 pm to 9:30 pm every single night throughout the year (except Dec 24), and is a great program if you wish to have a delicious dinner on December 31. Mind you, this concert and cruise is not a full length program, so it best suits those who are planning to continue the night elsewhere (or wish to have a quiet / intimate NYE).
Details: Dinner Cruise with A La Carte Menu in Budapest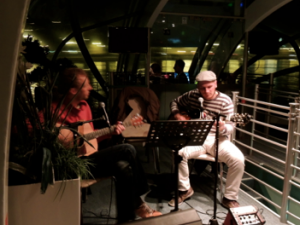 Concert / program begins: 7 pm on 31 December
Marvellous dishes, great drink list, wonderful sights, one of our personal favourites in Budapest. Music: salon music with 2-3 musicians on board.
This beautiful dinner cruise is priced as on any other night, there is no NYE surcharge. It is guaranteed to run full boat, so booking in advance is essential.
Live band is playing pleasant, and for some guests, slightly cheesy salon music. It does blend nicely into the backdrop of Budapest illuminated attractions along the river Danube. Party: NO. It is a dinner cruise, and a great way to start the night on December 31, but there is no party on this dinner cruise.
New Year Concerts in St Stephen's Basilica Budapest
The beautiful and magnificent church of Budapest, the St Stephen's Basilica in the city centre is always a favourite of church concert goers in Hungary. Classical music concerts are regular.
Pre New Year's Eve Concert on Dec 27, 2019 and a New Year's Day Concert on January 1, 2020 are both scheduled.
Booking tickets and concert details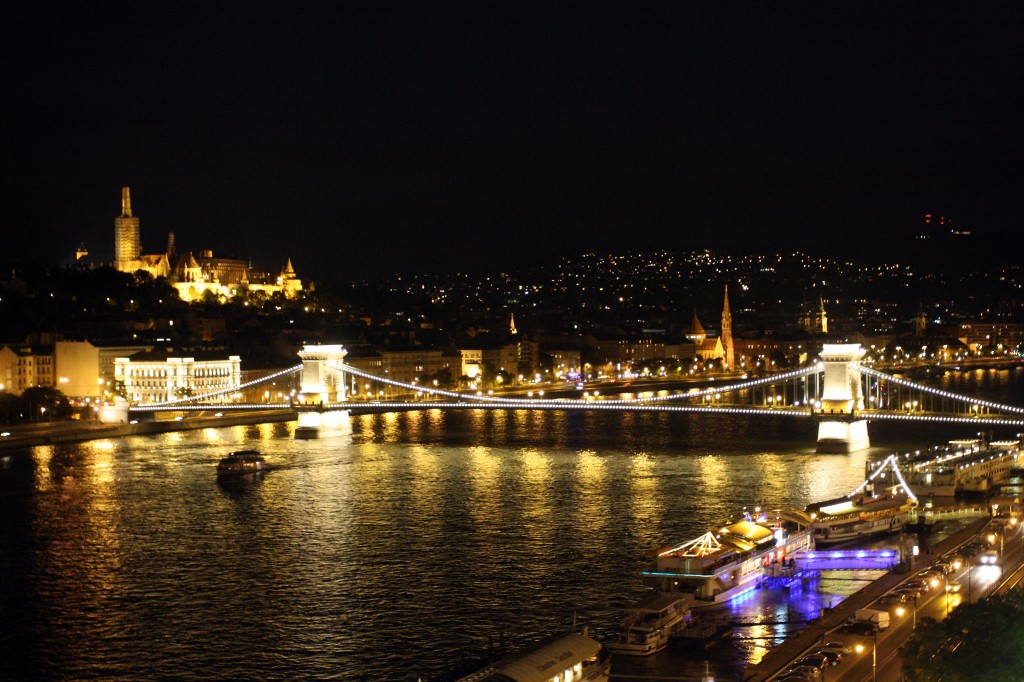 New Year's Eve Folk Dinner Cruise
Celebrating the very last day of the old year on an elegant catamaran on the magnificent river Danube, while enjoying a 4-course a la carte dinner, sparkling wine at midnight and a live, traditional Hungarian folklore music with dance show.
Details: New Year's Eve Folk Dinner Cruise
Concert / program begins: 8 pm on 31 December
The Hungarian Folk Dance Show includes the traditional dances of all the various regions of Hungary like Kalocsa town, including the world-famous Bottle Dances (women balancing bottles on their heads while dancing) and Stick Dances (men making tricky dance moves with sticks). Different colors, colourful patterns and embroidery highlight the program.
This NYE program is a 6 hour program on the river Danube and is often gets booked up weeks before New Year's Eve.